19 Jul 2023
Innovate Awards 2023 finalists announced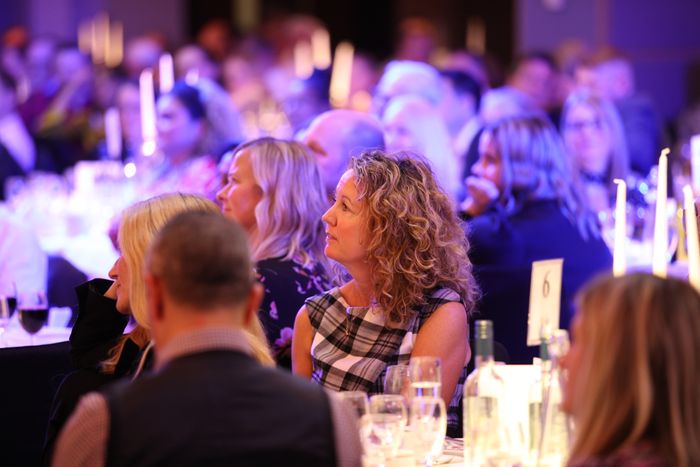 The finalists for the Innovate Awards 2023 have been announced following a rigorous round of judging over the last few weeks.
The Innovate Awards, now in its second year, is delivered in partnership between the AHSN Network and NHS Confederation to celebrate innovation in health and care.
A grand total of 191 entries from health and care teams across the country, covering 11 award categories, have been shortlisted to 56 finalists.
Commenting on the award entries, Chief Executive from NHS Confederation, Matthew Taylor said: "The work and collaboration to spread innovation across health and care is truly remarkable, as evidenced in this year's Innovate Awards submissions. Our judges have commented on just how impressive, exciting and inspiring the work contained within the entries has been, and we are delighted to be able to highlight and celebrate these efforts."
Richard Stubbs, Vice Chair at the AHSN Network said: "Recognising and rewarding our innovators is crucial to creating a culture of innovation. That's why we created the Innovate Awards last year and I'm delighted that we've attracted such a high calibre of entries for our second year. I'm hugely looking forward to the awards ceremony when we'll announce the winners. The work doesn't stop there though, we then need to make sure that we spread all this best practice throughout the NHS so that it benefits as many patients as possible."
The 34 judges included prominent healthcare figures from NHS England, regional NHS Trusts and Integrated Care Boards, patient involvement organisations, health equality organisations and innovation specialists. Read more about the judges here.
The award ceremony will take place on the evening of 21 September 2023 at the Grand Connaught Rooms, in London, WC2B. Tickets are available to book here.
Following the high standard and volume of entries received in 2022, a new 'Best Use of Data in Health Innovation' category has been added this year, meaning there are 11 award categories in total.
A 12th 'winner of winners' award – Innovation Champion of the Year – will be selected by the judges from across the other category winners.
Read about 2022's 'winner of winners', ChatHealth's experience of entering and winning the awards.
The awards provide an opportunity to celebrate best practise examples of collaboration in the adoption and spread of innovation.
Award categories:
New for 2023: Best Use of Data in Health Innovation
Net Zero Innovation of the Year
The Diversity in Innovation Award
Excellence in Patient and Public Involvement in Transformation and Innovation
Innovation Spread Award
Best Workforce Innovation
Innovation Helping Address Health Inequalities
Outstanding Contribution to Population Health Through Innovation
Innovative Health System of the Year
Outstanding Collaboration with Industry
Enabling Safer Systems of Care Through Innovation.
You can find all the finalists by category here.
For more information about the Innovate Awards contact the organising panel at info@AHSNNetwork.com or visit the Innovate Awards website.
More about the ASHN Network
There are 15 Academic Health Science Networks (AHSNs) across England, which form the AHSN Network. Established by NHS England in 2013, AHSNs spread innovation at pace and scale – improving health and generating economic growth.
More About NHS Confederation
NHS Confederation is the representative body for the NHS in England, Wales and Northern Ireland.